Mississippi Teens Face Murder Charge For 6-Year-Old Boy Shot In Stolen Car
Kingston Frazier was sleeping in his mother's car when the attackers drove it away.
Three teenagers are facing capital murder charges in the shooting death of a 6-year-old Mississippi boy whose body was recovered following a statewide Amber Alert.
Dwan Diondro Wakefield, 17, Byron McBride, 19, and D'Allen Tyreek Washington, 17, were booked on the charges hours after Kingston Frazier's body was found inside his mother's stolen car on Thursday, jailhouse records show.
The child's mother had said that she left her son asleep in her car when she ran into a Jackson Kroger supermarket around 1 a.m. that morning. When she returned, her car and son were gone, state police have said.
The Madison County coroner said the boy had been shot multiple times, conflicting with previous reports that he had been shot once in his head, Mississippi News Now reported.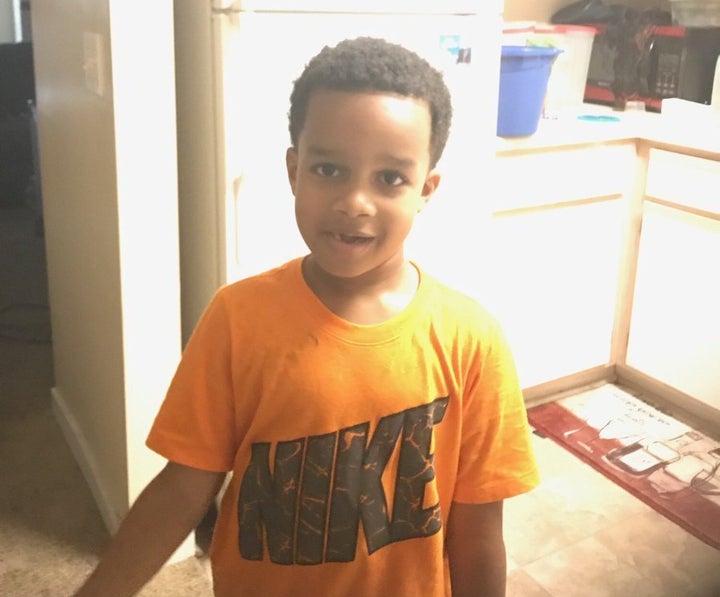 "We do believe he was shot in the back of the car," District Attorney Michael Guest told the local Jackson news outlet. "Whether he was asleep or awake, I don't have any idea."
Surveillance video captured the suspects pulling up to the car Kingston was in just moments after his mother, Ebony Archie, entered the store. A suspect left the group's vehicle and got into Archie's car. Both vehicles drove off, Jackson police said.
Guest told The Associated Press on Friday that investigators were still looking for the weapon used to kill the child, but that they are confident that his killers are behind bars.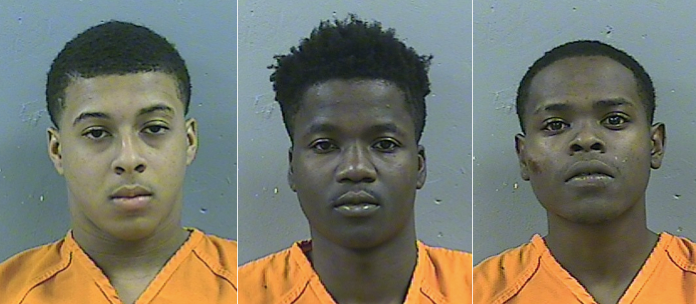 Mississippi Bureau of Investigation special agent Rusty Clark said in a sworn statement the AP obtained that Wakefield implicated McBride in interviews  as the one who stole Archie's vehicle and shot and killed her son.
"Other than it just being somebody being mean and evil and cruel, I'm not seeing a motive being developed as to why these individuals would have killed this child," Guest told the Clarion-Ledger. "That's probably something we'll never get. We'll probably never learn a motive as to why this occurred."
Though capital murder convictions carry the chance of the death penalty in Mississippi, only McBride would be eligible because of his age. The Supreme Court abolished capital punishment as a sentence for crimes committed by someone younger than 18 in 2005.
The three teens will be brought before a judge on Monday, Mississippi News Now reported.
Source: huffingtonpost