Arriving at the Saxon Hotel requires a series of grand entrances: the imposing 20-foot gate through the high walls that separate the grounds from Johannesburg's suburban expanse; the meandering drive through the lush gardens; the foyer to the hotel with its enormous ostrich egg chandelier.
And for the foodies, a lift up in a private elevator to the dining room of one of the city's most exclusive restaurants.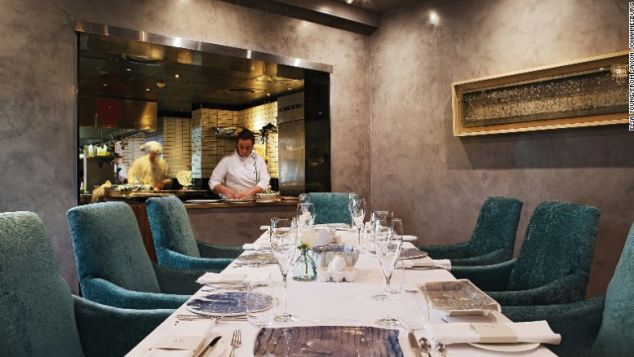 There's the extensive wine cellar, the racial diversity of the diners and of course the food on the eight-course tasting menu. Plates arrive with artistically dished shrimp ceviche served under thinly shaved long-stem broccoli and lamb cooked on skewers inside two concrete pots that look like mortars without pestles.
But perhaps most remarkable is the tiny victory that the restaurant, which opened in May 2016, represents in Johannesburg's sibling rivalry with Cape Town.
Dale-Roberts' The Test Kitchen in Cape Town was rated Africa's best restaurant in 2016 and landed 22nd in the world. Luring him to open a restaurant at the Saxon is a coup of the sort that eases Johannesburg's curious case of second-city syndrome.
Unfair competition
Johannesburg is the richest and biggest city in South Africa, but even residents who love it labor under the weight of relentless comparisons to its beautiful sibling on the coast.
"A friend of mine summed it up perfectly. If Joburg and Cape Town were on a dating website, Cape Town would be the blonde in the bikini and Joburg would be the one with the really great personality," said Laurice Taitz, publisher and editor of Johannesburg In Your Pocket City Guide.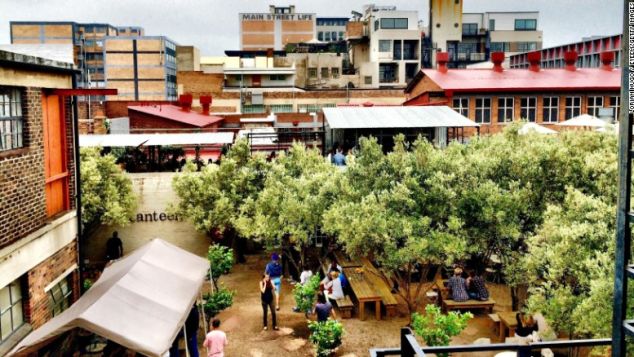 In certain respects, it's an unfair competition. No other city in the world can boast Cape Town's natural setting, at the confluence of two oceans and the iconic Table Mountain smack in the middle of the city. The surrounding winelands are filled with picturesque fields that host some of the finest dining in the country.
"In reality Joburg can never compete with Cape Town's incredible natural beauty, except perhaps for its brief jacaranda seasonal fling in spring when the older suburbs are covered in a haze of purple blooms," said Taitz.
"This is historically a mining town, founded on a hunger for gold, a magnet for adventurers and risk-takers, and while there may not be much of that shiny mineral wealth left, scratch the surface of this city and you'll find a richness of people and experiences. The place has an energy and a heartbeat not found in seaside towns."
source: cnn