Birmingham mosques attacked with sledgehammers
At least five mosques in Britain's second-most populous city, Birmingham, have been attacked with sledgehammers overnight.
Counter-terrorism police in the West Midlands on Thursday launched an investigation into the violent attacks.
West Midlands Police first responded to reports of a man breaking the windows of the Al-Habib mosque in Birchfield Road with a sledgehammer at 2:32am. When the officers arrived at the scene they discovered the attack had taken place some time earlier.
Four more mosques were attacked at buildings in Albert Road, Witton Road, Aston, and nearby on The Broadway.
Yousef Zaman, chairman of Masjid Faizul Islam mosque in Aston, said, "My initial reaction was shock that this had happened."
"There's a fear factor now in that adults are saying they're going to keep their children away from the mosque today because they're worried that it's not safe," he added.
"But we're not going to stop worship, we're going to carry on as normal, we won't let them win, we will defy them."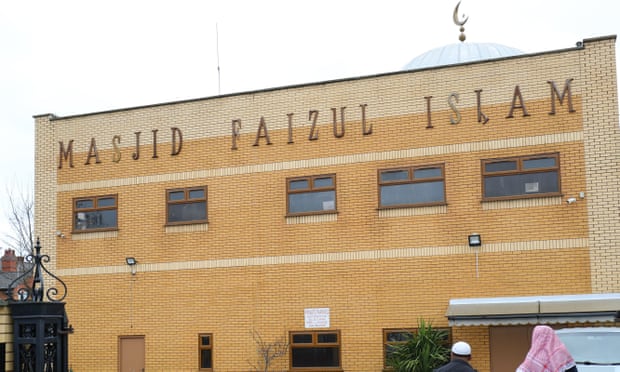 CCTV captured a man smashing windows at about 01:30am, according to a spokesperson for Witton Islamic Center on Witton Road, also in Aston.
"The whole of the front windows, about six, were smashed," he said. "Because of the force he used it's gone through the windows and into the mosque itself."
Councilor Majid Mahmood said that he was "shocked and appalled" by the attacks and said that the Muslim community in Birmingham has been "fearful of attacks since the terrorist attack in Christchurch," where a heavily armed Australian white supremacist gunned down dozens of Muslim worshipers at two mosques last Friday.
"I firmly believe it is primarily due to the anti-Muslim prejudice being stoked up by right-wing politicians," he added.
UK Home Secretary Sajid Javid also described the attacks "deeply concerning and distressing." "Let me be clear — hateful behavior has absolutely no place in our society and will never be accepted," he wrote on Twitter.
Alarmed by the deadly attack in New Zealand, British security minister Ben Wallace has repeated his warnings that a mass shooting of the same magnitude is "perfectly possible" in the UK.
PressTV-'UK Muslims could be target of mass shooting'A UK minister warns Muslims in the country could be target of a New Zealand-style mass shooting.
Asked to make a statement about the threat of hate crimes, Security and Economic Crime Minister Ben Wallace told the House of Commons on Monday that the threat was real and the country needed to take swift action before another tragedy strikes.
Australia-born 28-year-old Brenton Tarrant set off on a killing spree last Friday, killing 50 Muslims at two mosques in the New Zealand city of Christchurch.
In his "manifesto," he claimed that he was inspired by Darren Osborne, an English terrorist who drove his car into a crowd of Muslim worshipers outside a mosque in Finsbury Park, North London, in June 2017.
source: PT